Tips and tricks to get store bought canned frosting fluffy and soft for adding to cakes, cupcakes and cookies.
Sometimes you just want a nice fluffy frosting to add to your dessert without having to take the time to make it from scratch. There are easy ways to fluff up canned frosting, so you can get that fluffy look and feel of homemade frosting.
Table of Contents:
In this post, I'm giving you permission to use canned pre-made frosting. It's really okay and there's no shame in it. In fact, there are a number of things you can do to canned icing that can really fluff it up and make it a nice whipped consistency to use on desserts.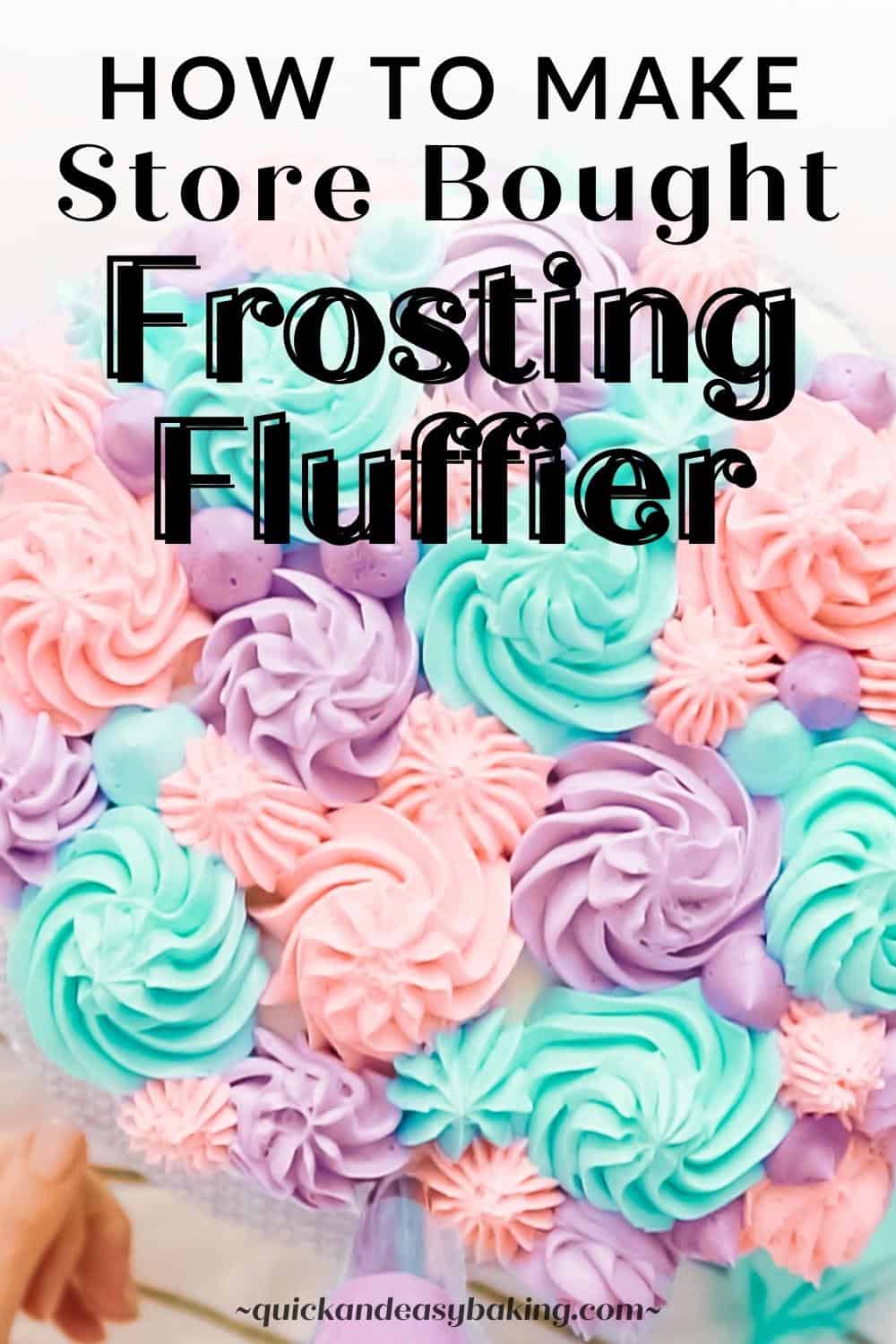 Whether you're going for a fluffy vanilla frosting, chocolate frosting or even a whipped cream cheese frosting, these tips will help you get there.
Whip the frosting: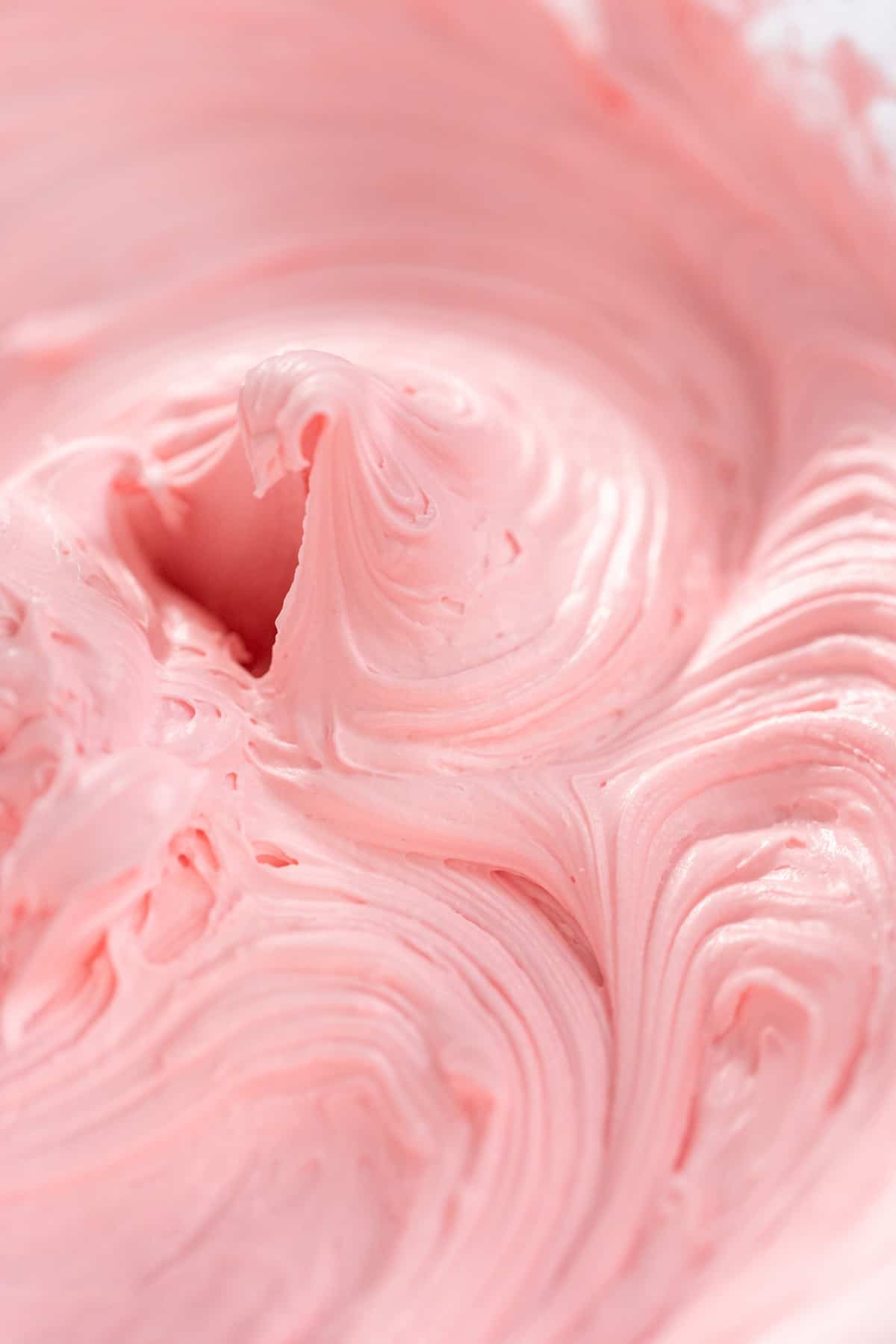 The first and easiest way to get fluffy canned frosting is to whip it on high with an electric mixer. It's best if you have a whisk attachment that works with your mixer (stand mixers have these, but some handhelds also have them).
Add the frosting to a bowl and then just whip it for several minutes. It will aerate the frosting, which adds volume and makes it light and fluffy.
This post contains affiliate links. As an Amazon Associate, I earn from qualifying purchases.
Use heavy or whipping cream:
If you want to go that extra step, add in a bit of heavy cream (or whipping cream). A 1/3 cup per can of frosting should be enough. Any more than that, and the icing will start to get a bit thin.
You'll want to add the frosting to a bowl and then start whipping on high speed with an electric mixer while slowly adding in the heavy cream or whipping cream.
Also, note that some areas refer to it as heavy cream and some call it whipping cream. Whipping cream is not whipped cream, nor is it Cool Whip. Those are two different things. Whipping cream is a liquid and has yet to be whipped up.
Add marshmallow fluff (marshmallow cream):
Marshmallow fluff, sometimes called marshmallow cream, can be added to store bought icing to add a little light and fluff to it. You can add in a full can of it, or just a portion of it and whip it together with the canned frosting until light and airy.
Add it to any flavor, but it's particularly good with vanilla or chocolate canned frosting and it's great on chocolate cupcakes.
Fold in whipped cream:
If you have a container of whipped cream and a container of frosting, you can add the two together to make one super yummy frosting. The trick though is to aerate the canned frosting first though.
Add the frosting to a large bowl and whip for several minutes on high to make it nice and fluffy. Then gently fold in the whipped cream (like Cool Whip). You'll want to be gentle with this process though so you don't collapse all of the little air bubbles you made while whipping.
This frosting would be amazing on top of a vanilla cake, then covered in fruit.
Add cream cheese: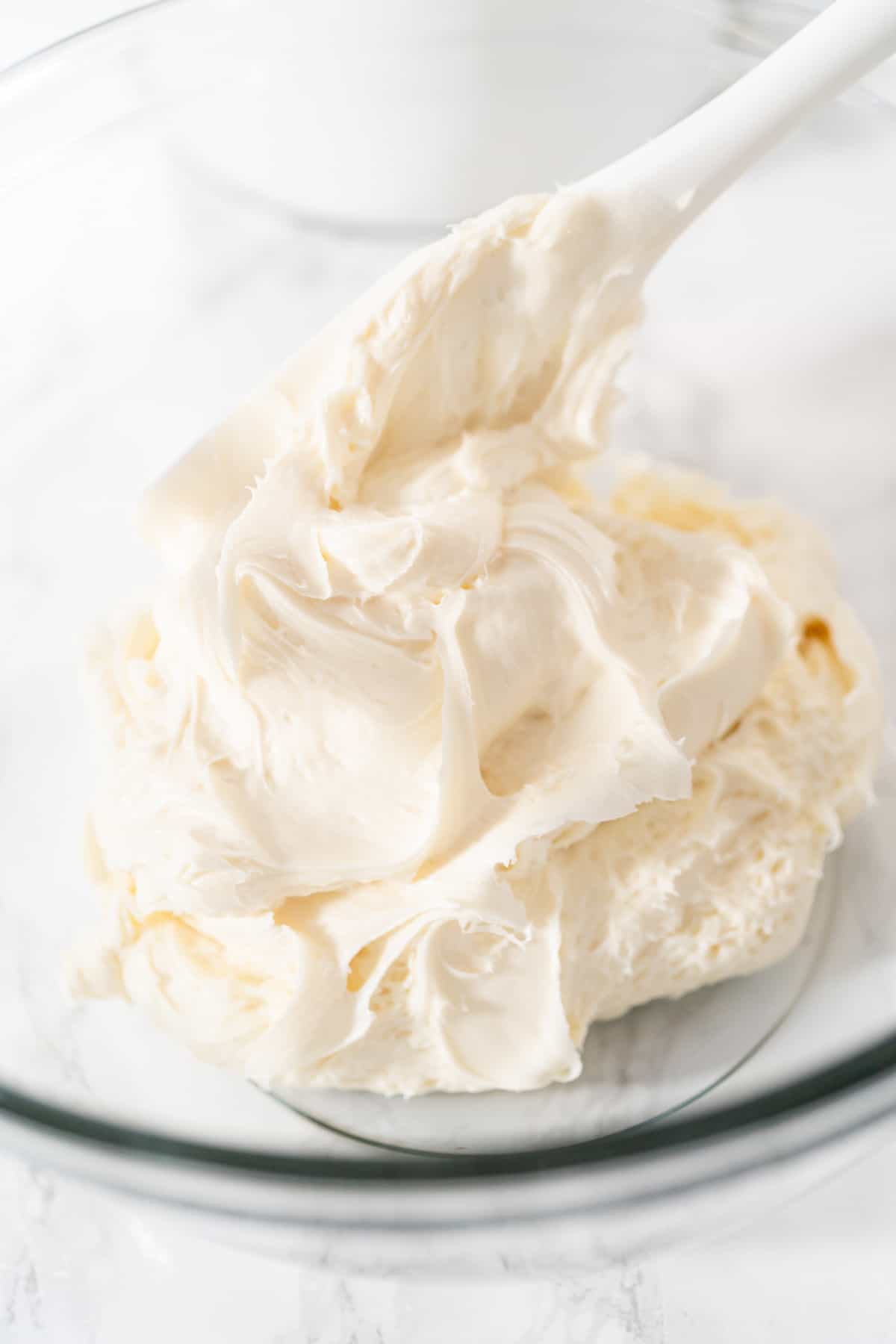 To make any canned frosting a fluffy cream cheese version, just add 4-8 ounces of room temperature cream cheese. Make sure that the cream cheese is at room temperature before you try to mix it with the canned frosting or it will clump up.
Just add the two ingredients to a large bowl, mix on medium-high until creamy, then turn the mixer on high speed and whip for a couple of minutes to get it airy.
This frosting is perfect on strawberry cakes, banana cakes and red velvet cakes.
Add confectioner's sugar (powdered sugar):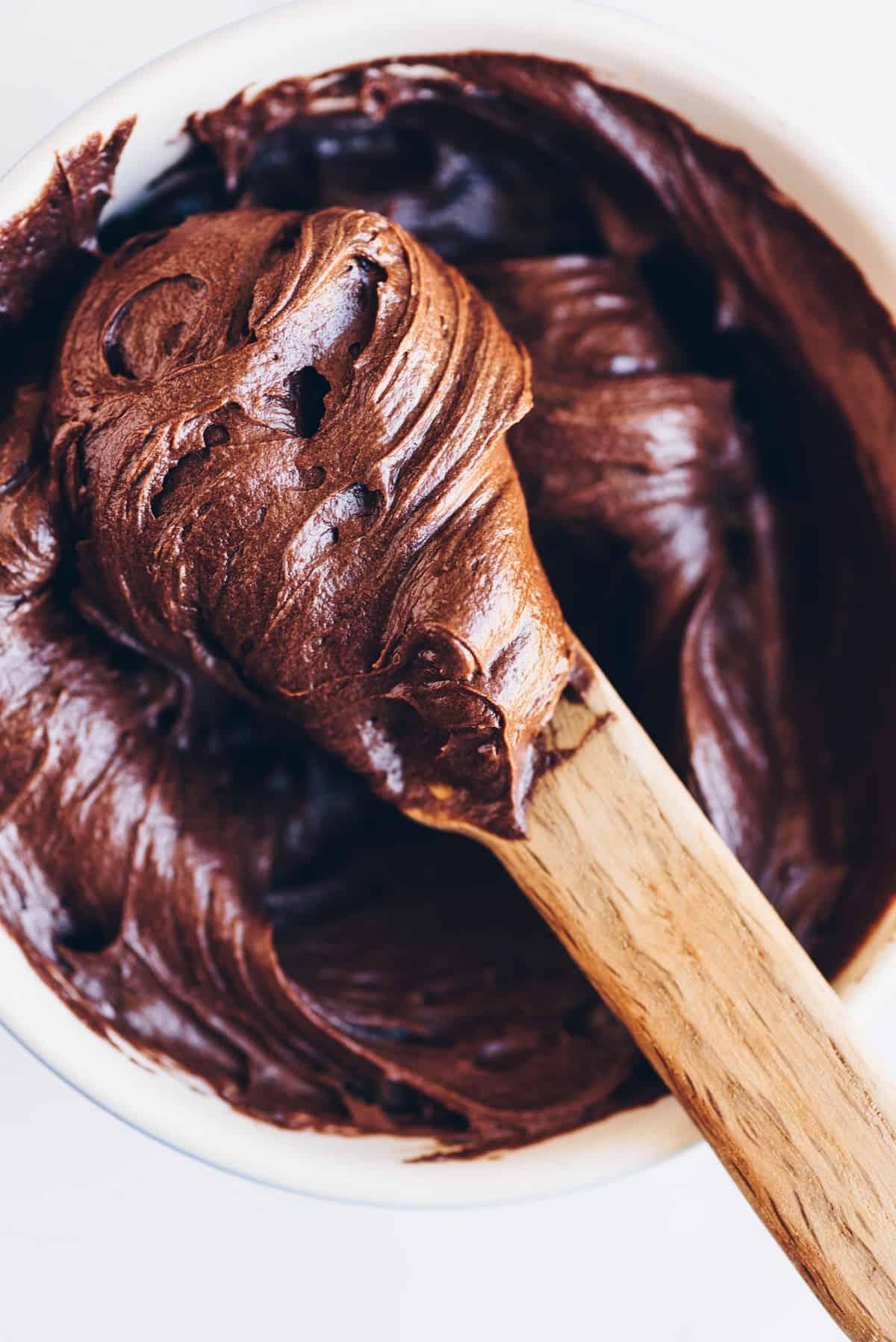 If you need to pipe a little with the canned frosting in addition to making it fluffier, you can add in a cup of confectioner's sugar and whip on high. It'll make store bought icing pipeable but still fluffy.
Remember you can always add in things like cocoa powder, vanilla extract, powdered sugar, etc. to canned frosting to pump up the taste.
And for more ways to improve canned frosting's taste and texture to taste more like homemade…see this post: Canned Frosting Hacks