You can do a lot with store-bought frosting and these canned frosting hacks and ideas will show you how to make them taste homemade and other ways to use them.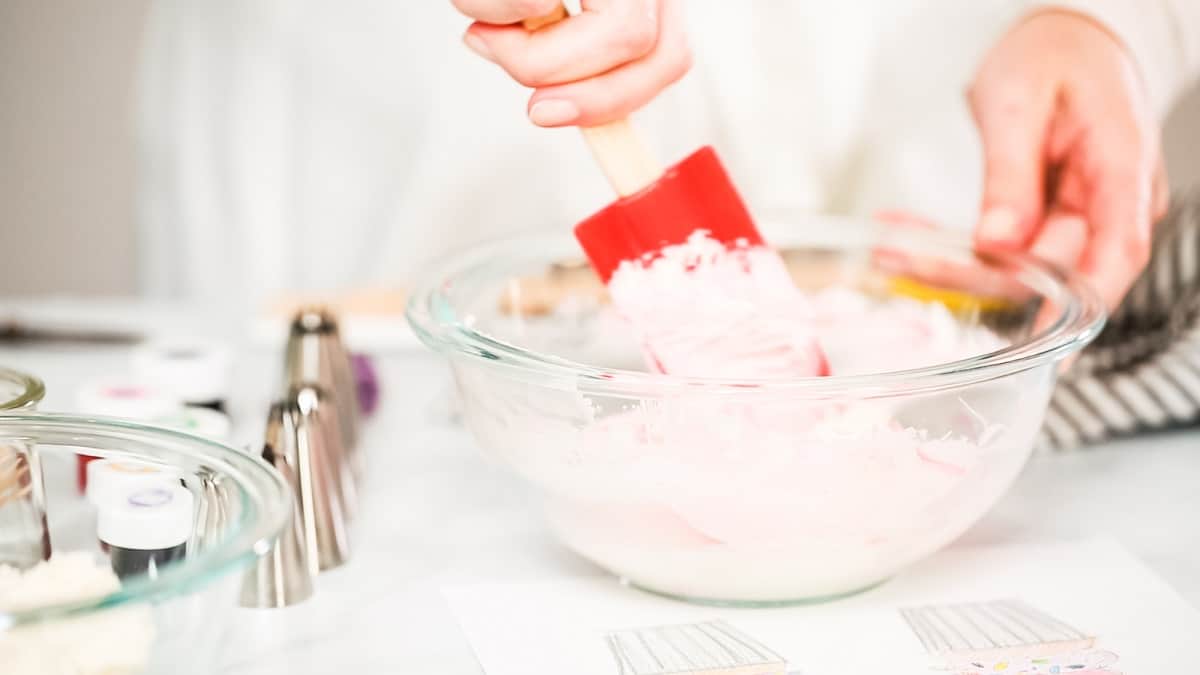 Table of Contents:
Sometimes canned frosting gets a bad rap, but they're so convenient and there really are a lot of things you can add to them to make them taste more like homemade. You also don't have to just use them to top cakes and cupcakes. There are lot's of other uses for them.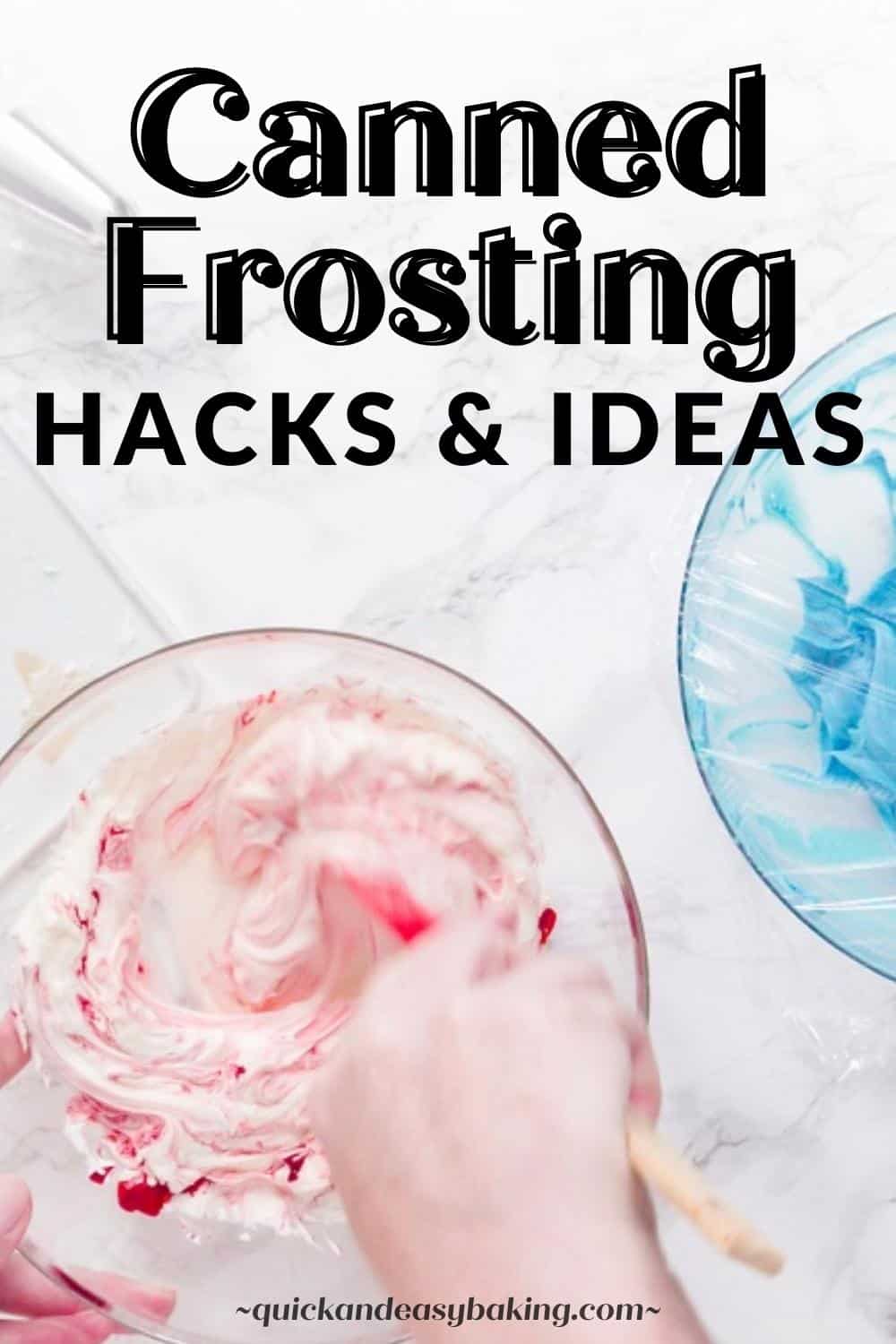 This post contains affiliate links. As an Amazon Associate, I earn from qualifying purchases.
Let's get into all the canned frosting hacks and ideas. (These are in no particular order. Just find an idea you like and feel free to try it out.)
Use it as a base to make real buttercream: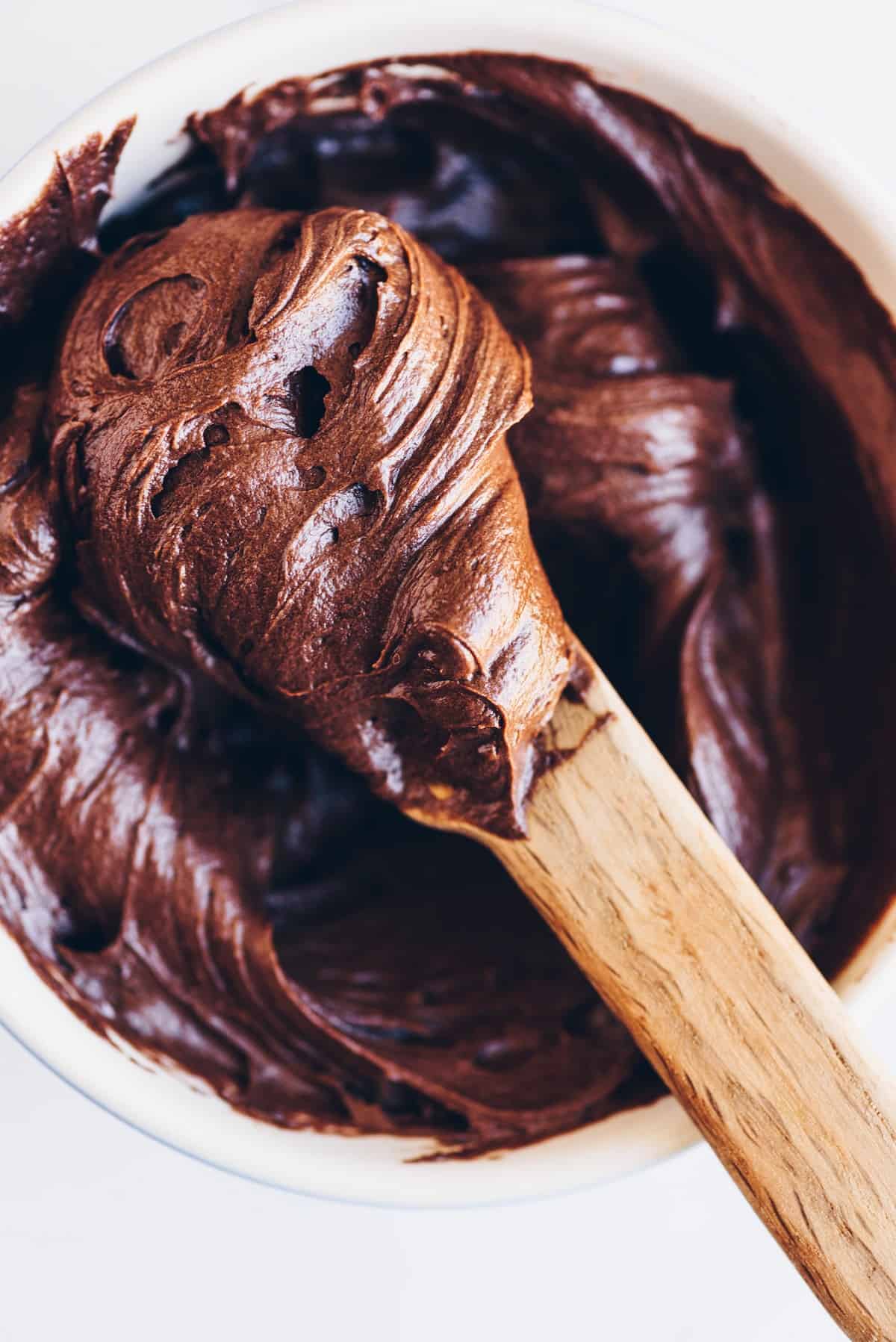 You can make a cheater, doctored canned buttercream taste more like homemade by just adding butter and a few other ingredients to it. It's really amazing and no one will believe it started off as canned icing.
Here's a link to both vanilla and chocolate cheater buttercream recipes: Cheater Buttercream
Add cookies to it: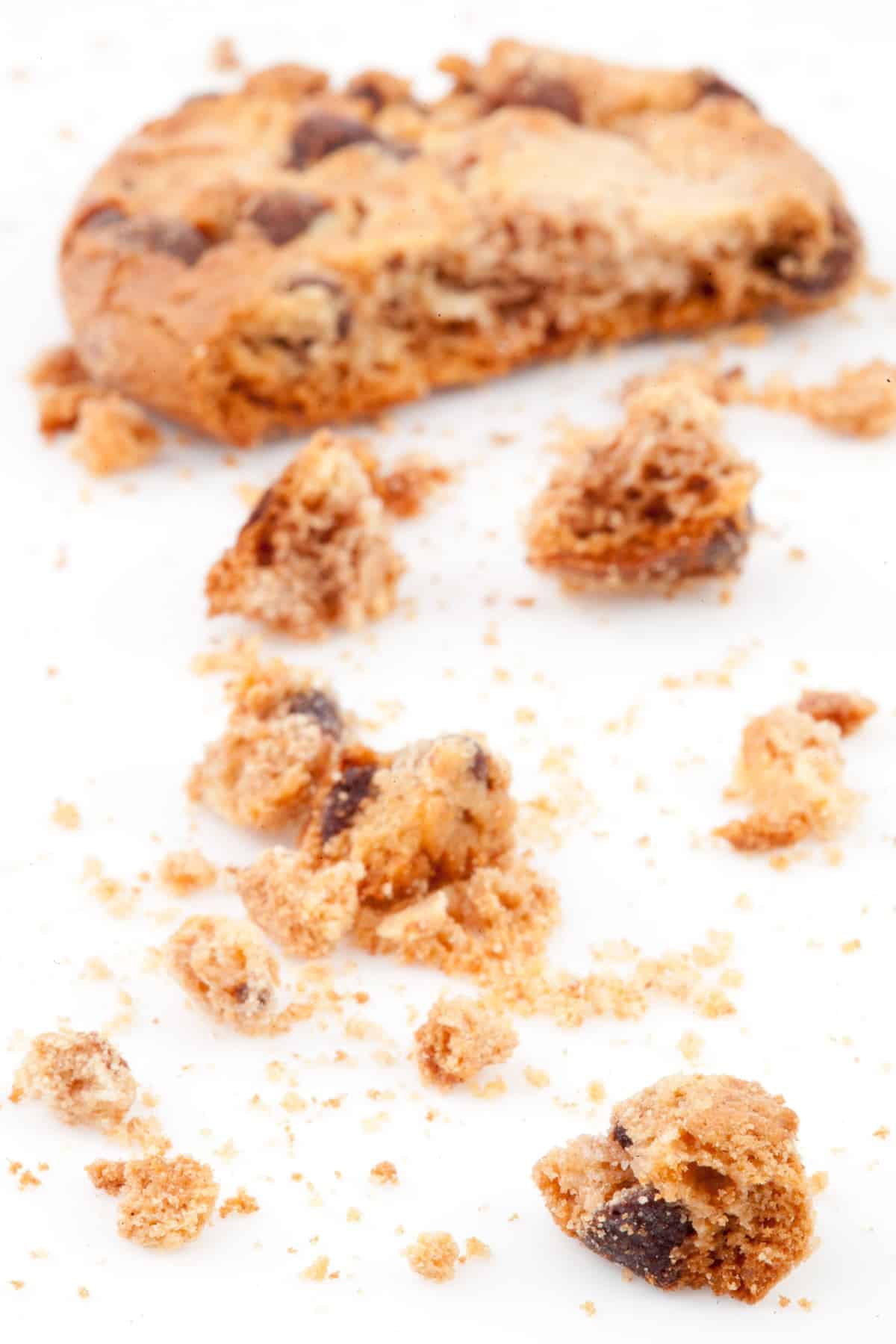 This is an easy addition. You can make easy cookies and cream frosting by doing this.
Just add Oreos to a freezer bag and smash with a rolling pin or a meat mallet until crushed, then mix into vanilla frosting.
You could also use other cookies like Golden Oreos, chocolate chip cookies, peanut butter cookies etc.
Add chocolate syrup: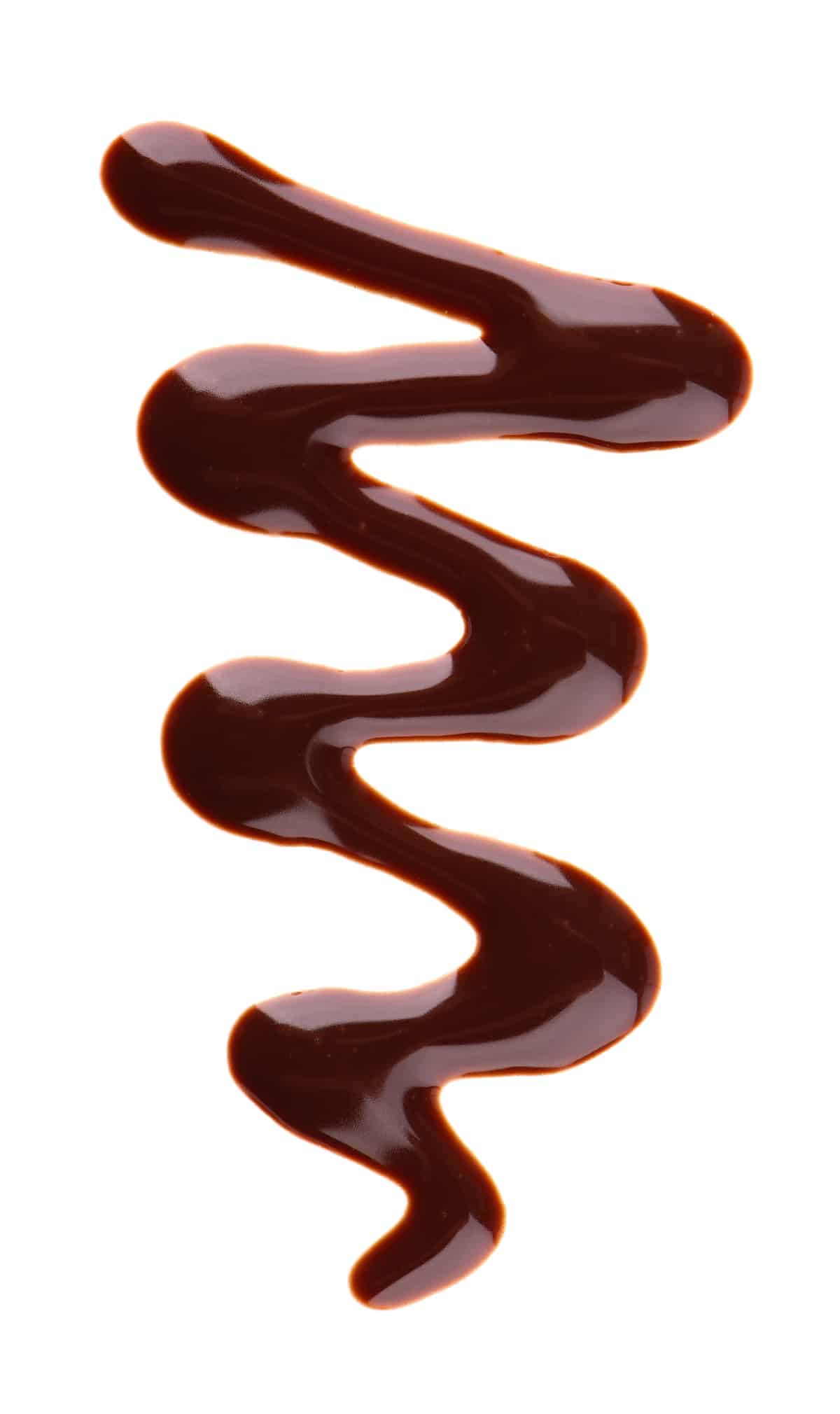 You could add chocolate syrup to vanilla frosting to give it a light chocolate taste, or to chocolate frosting to make it even more chocolatey.
Just be careful not to add too much or it will thin out the icing.
Add cocoa powder:
Adding cocoa powder to vanilla frosting will turn it into a chocolate frosting and adding it to canned chocolate frosting will just make it extra chocolaty.
Add chopped candy bars:
My favorite thing to add to frosting is crushed toffee. It's amazing added to canned cream cheese frosting.
Crushed Butterfinger candy bars are also amazing added to vanilla frosting.
Add chocolate chips:
You can add full-sized chocolate chips to frosting, but what I find even better, is to add the mini chocolate chips.
Add jam, chopped fruit, or fruit puree: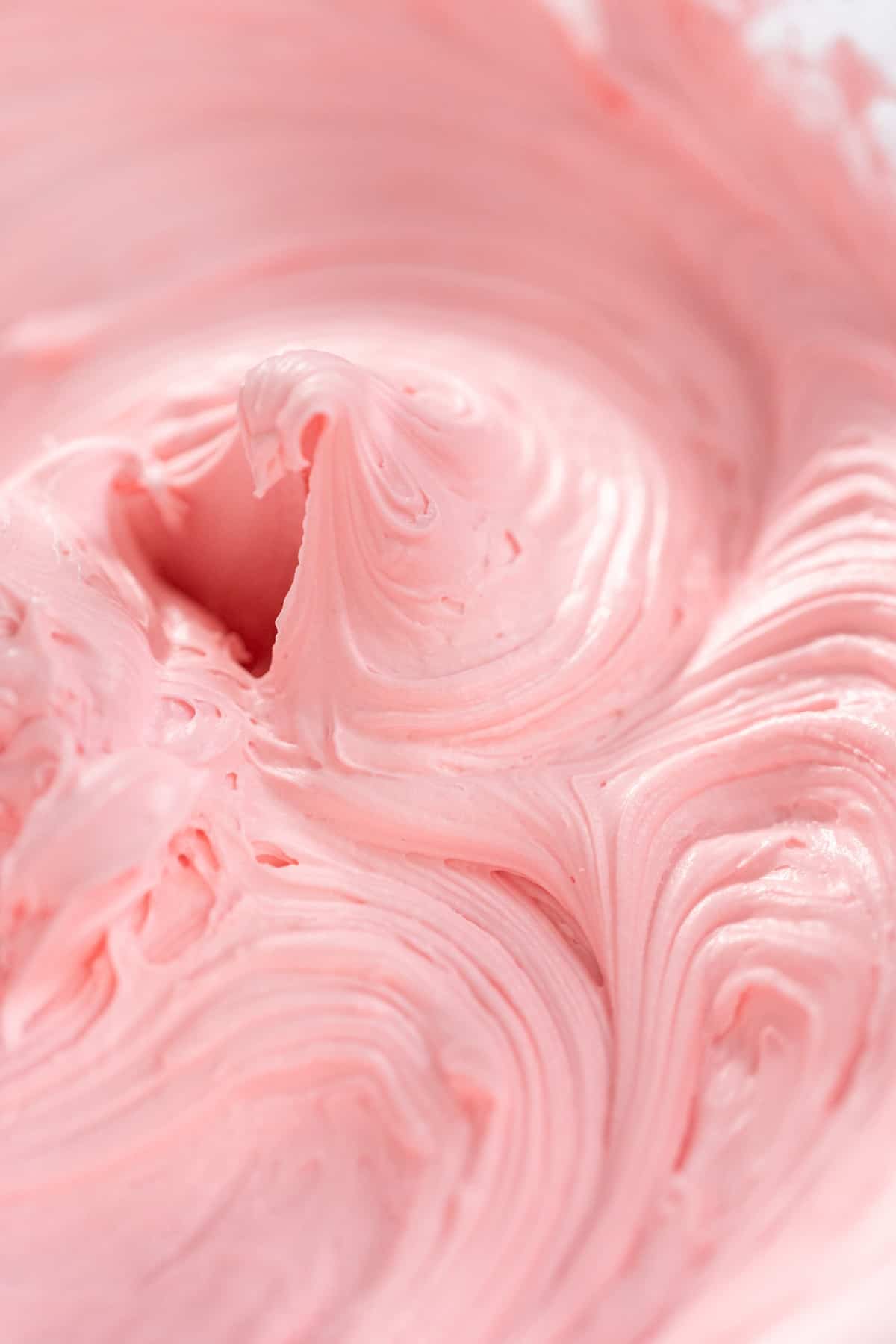 Give store-bought frosting extra fruity flavor by adding in a few tablespoons of jam or fruit puree. You can also add in chopped fresh fruit.
Be very careful not to add too much jam or fruit puree though or the icing could thin out too much.
Mix with a block of room temperature cream cheese: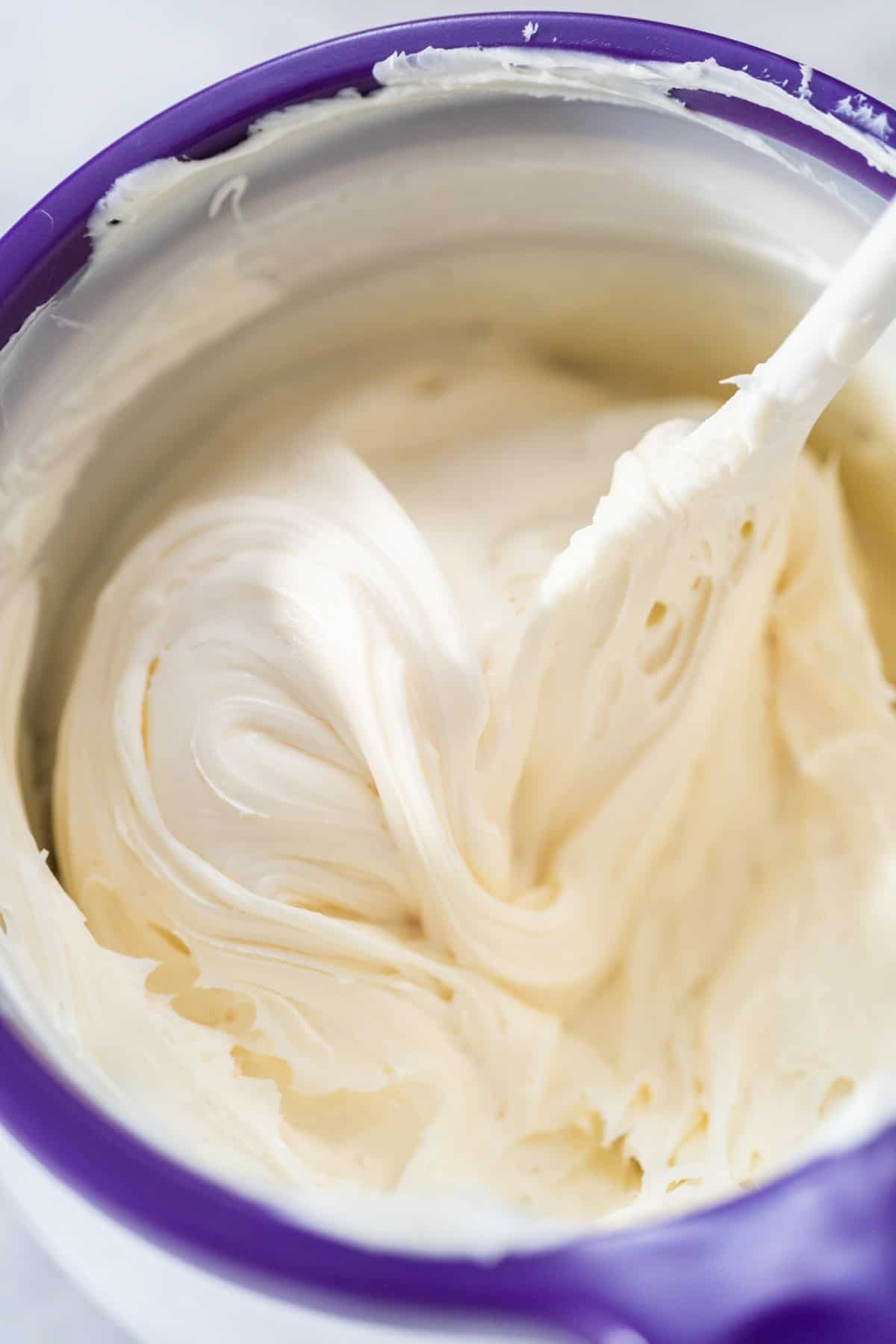 If you really want a cream cheese frosting, but only have a can of vanilla frosting, just mix in a block of room-temperature cream cheese. That's really all it takes to add that tangy taste.
Just make sure to let the cream cheese come to room temperature first, so that it will mix in easier, and make sure to use a hand mixer so it'll turn out smooth.
If you have any confectioner's sugar, you can add a cup to the mixture to thicken it up a bit if needed.
Add gel food coloring, but not liquid coloring: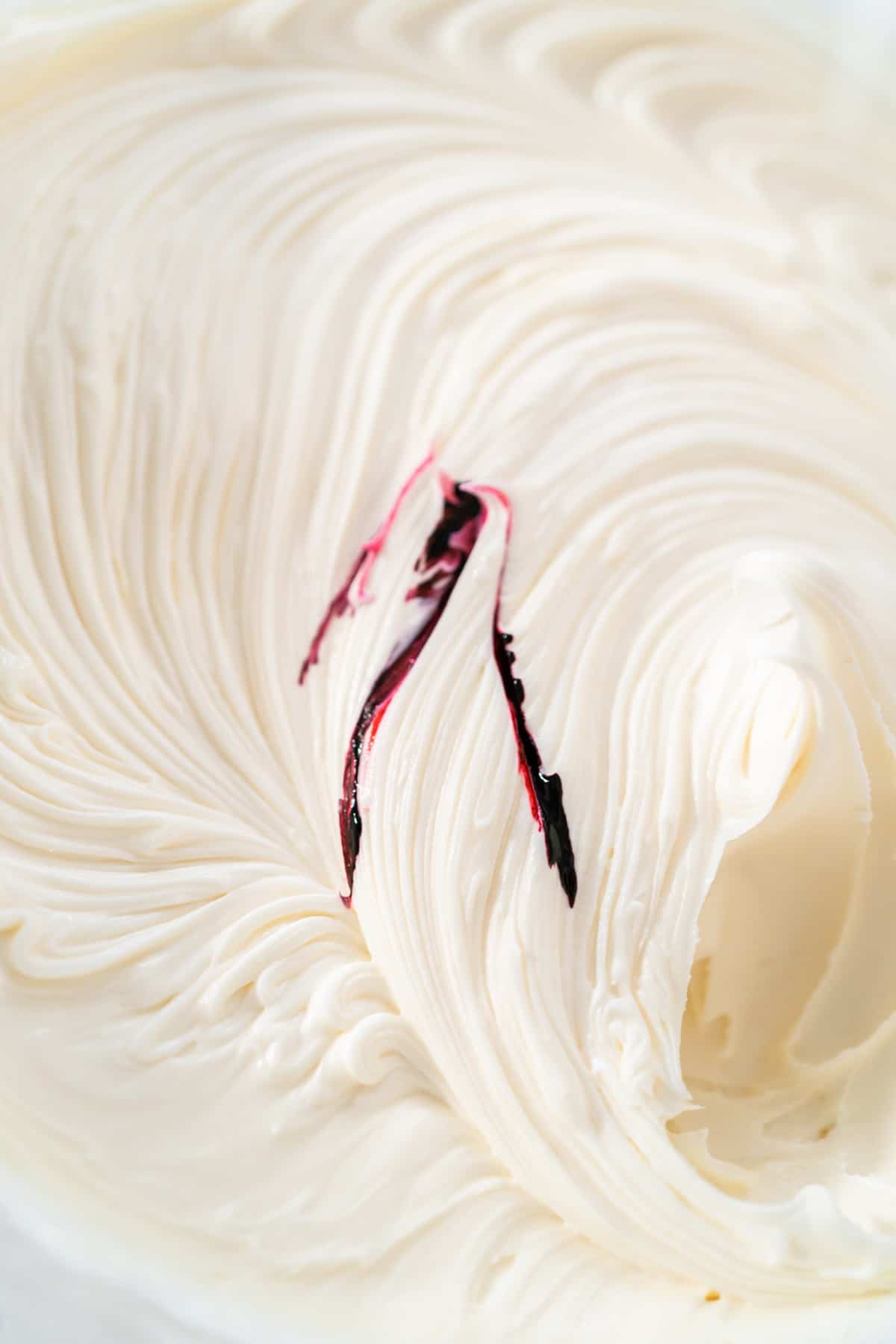 This post contains affiliate links. As an Amazon Associate, I earn from qualifying purchases.
You can actually dye or tint canned frosting, but it's really best to use gel food coloring for that job. If you use the liquid food coloring you can get on the baking aisle, it just thins down the icing too much and you really can't get a bold color.
Gel food coloring lasts and you just don't have to use that much and you'll get bright colors. You can usually find it at craft stores or you can find it online here: Wilton Gel Food Coloring or Americolor Soft Gel Food Coloring
Just grab a box with a variety of colors to keep on hand and then you can use it in both frostings and to tint cakes in different colors.
Add a cup of confectioner's sugar: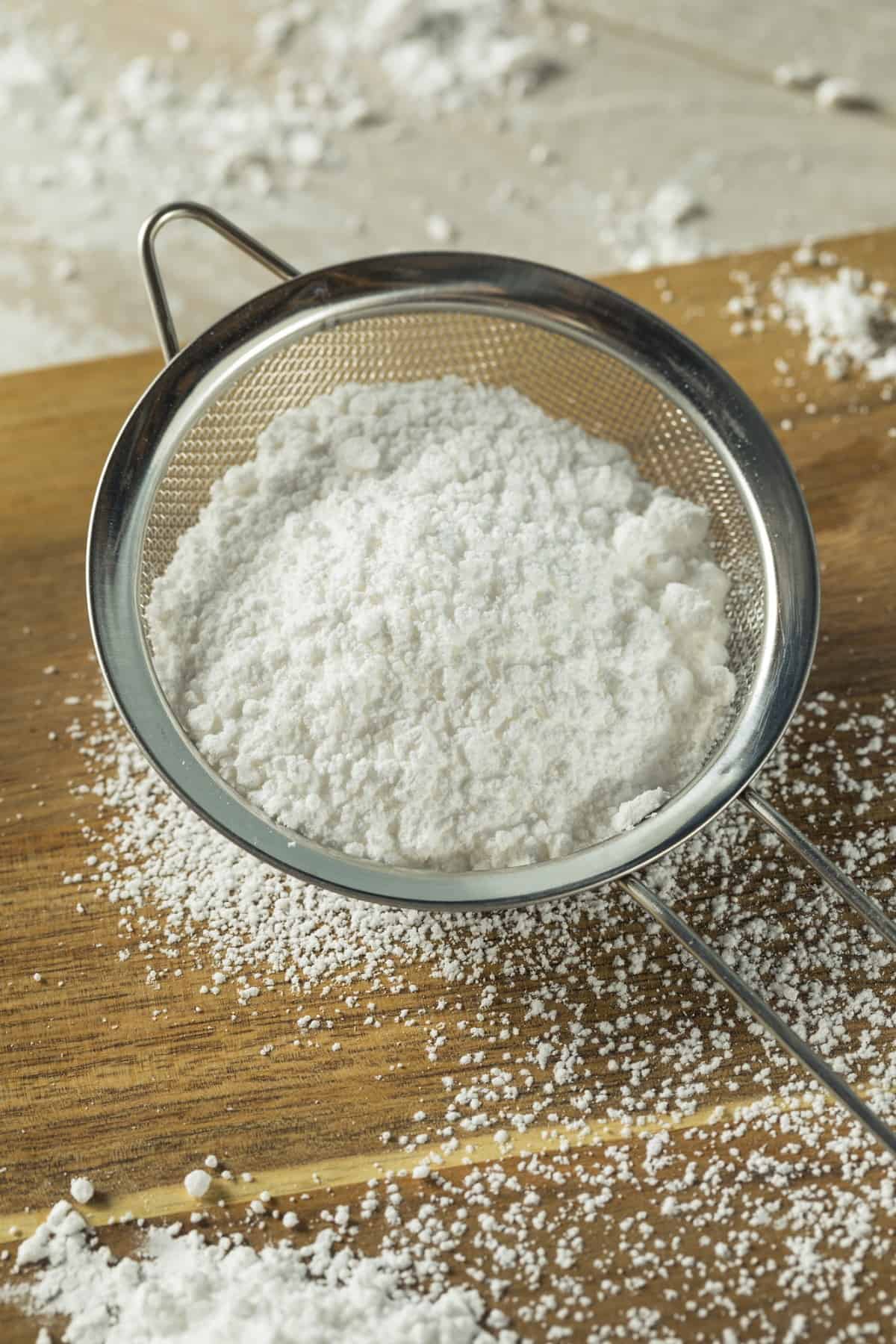 If you need the frosting to be a little stiffer consistency, you can add a cup of confectioner's sugar to thicken it up enough to pipe onto cupcakes or to pipe a cake border.
For easy cake border piping ideas, check out this post: 12 Simple & Easy Buttercream Cake Borders
Add extracts and flavoring: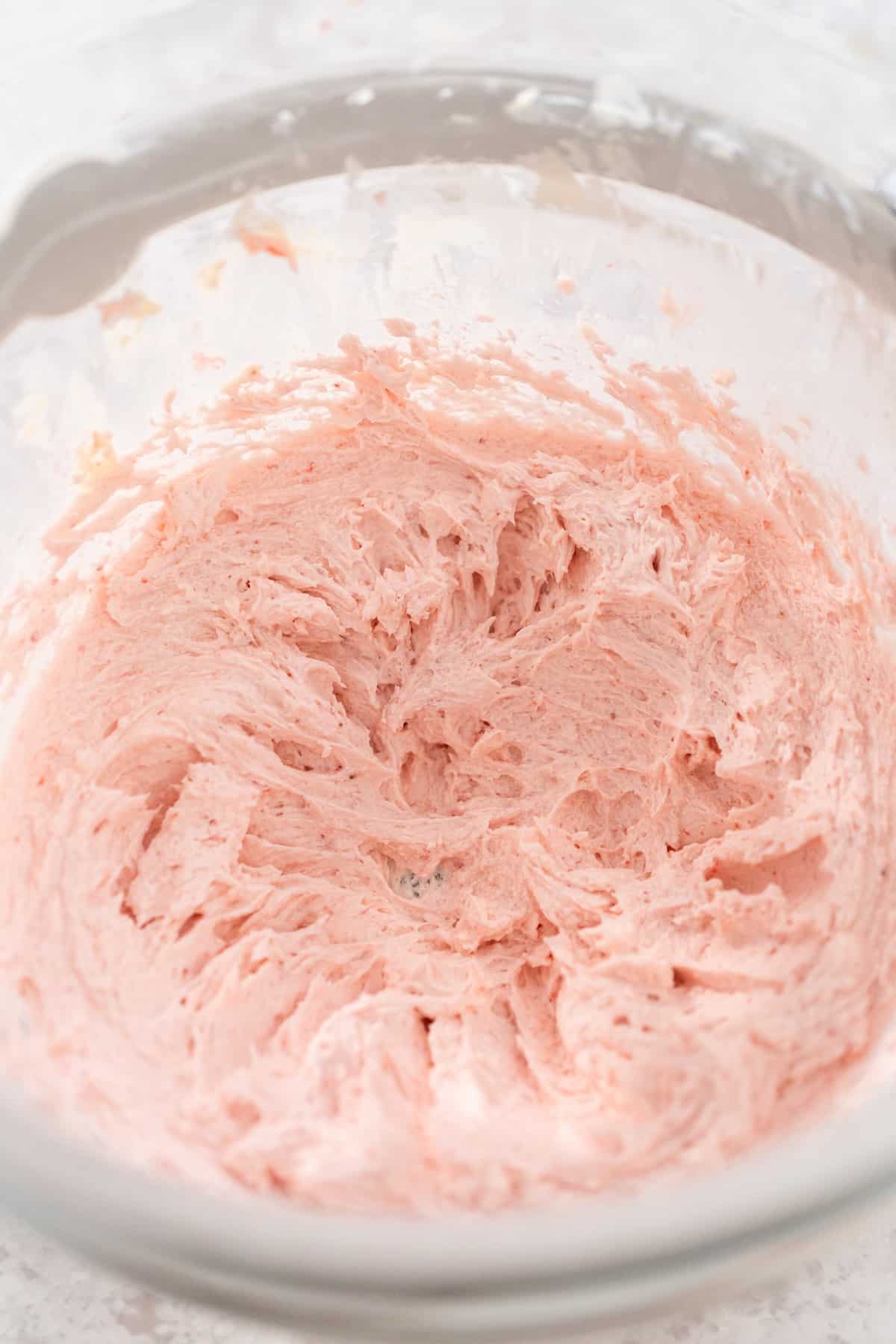 Adding extracts and flavorings will help mask the canned frosting taste and make it taste more homemade.
For vanilla frosting, you could add vanilla extract, lemon, orange or almond extract and to chocolate, you could add vanilla extract (sounds crazy, but it's actually good.)
Add nuts: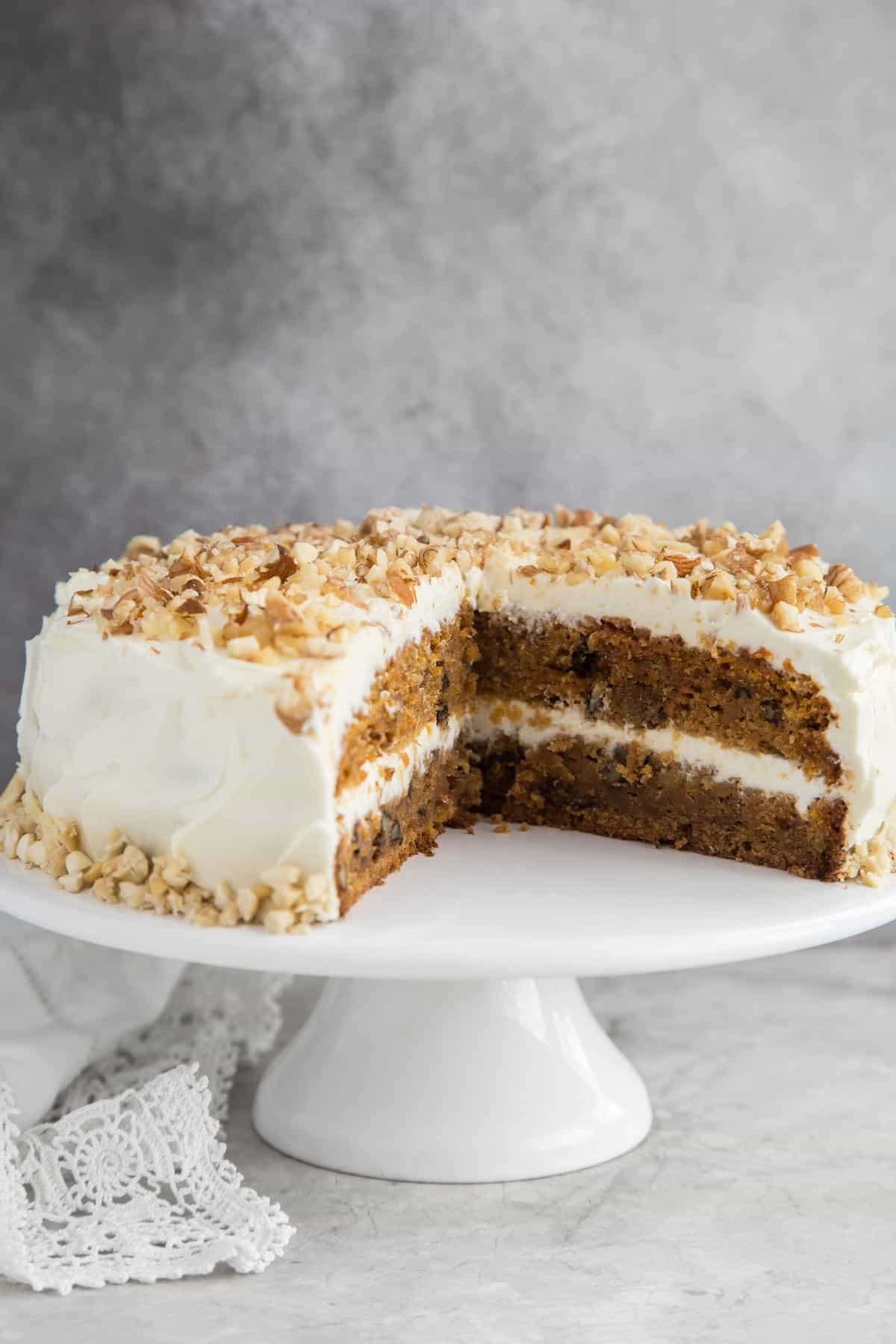 If you're a fan of nuts, why not go ahead and add in some chopped or crushed nuts. This is really good if you've just baked a carrot cake.
If you're baking a chocolate cake, you could add in nuts and coconut and have an easy version of German chocolate cake frosting.
Add sprinkles: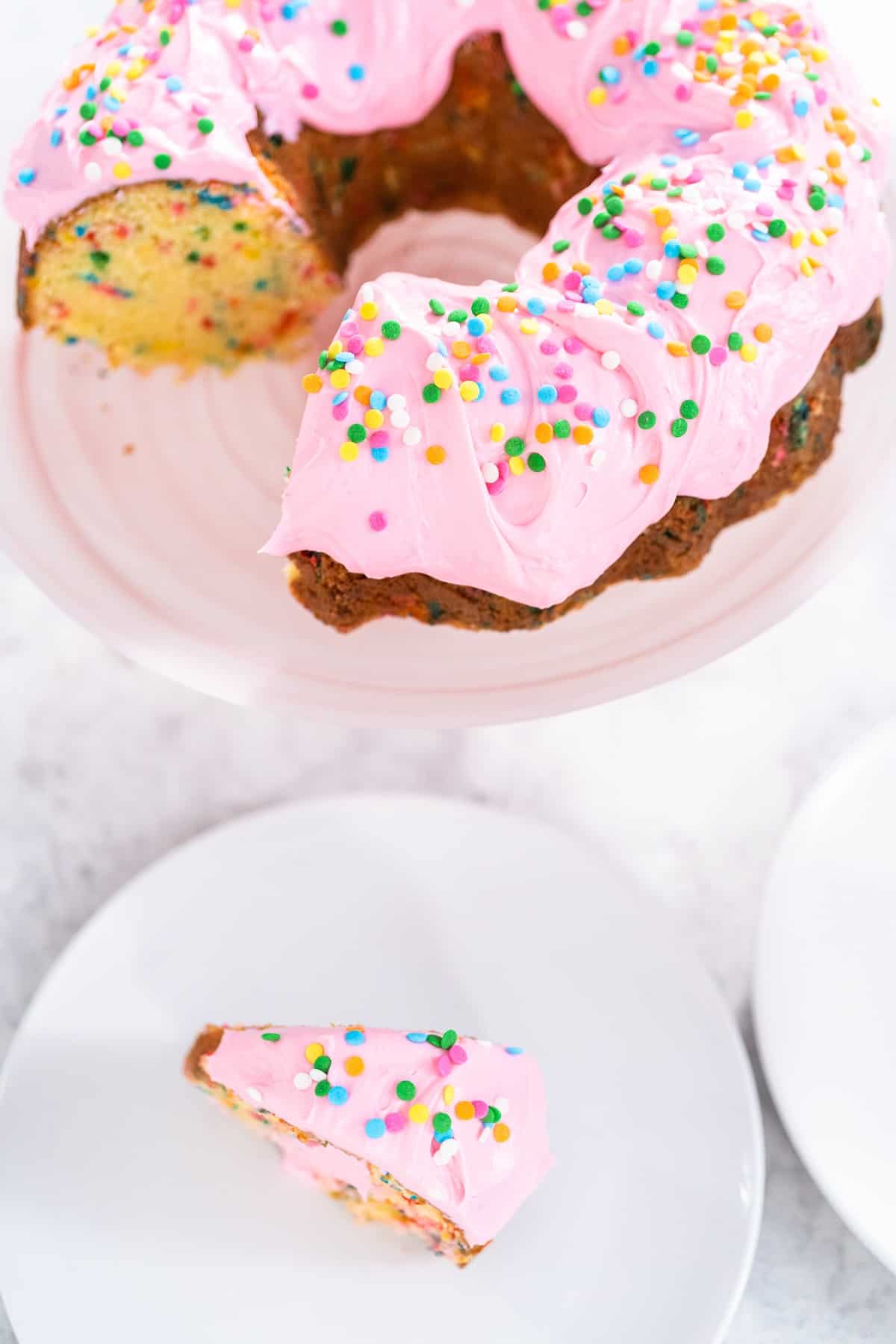 Who doesn't love sprinkles? You can actually mix them into the frosting or just sprinkle them on top. Sprinkles just makes people happy.
Add Nutella:
Add Nutella to either vanilla or chocolate frosting and you'll want to just eat it straight out of the can it's so good.
Add peanut butter: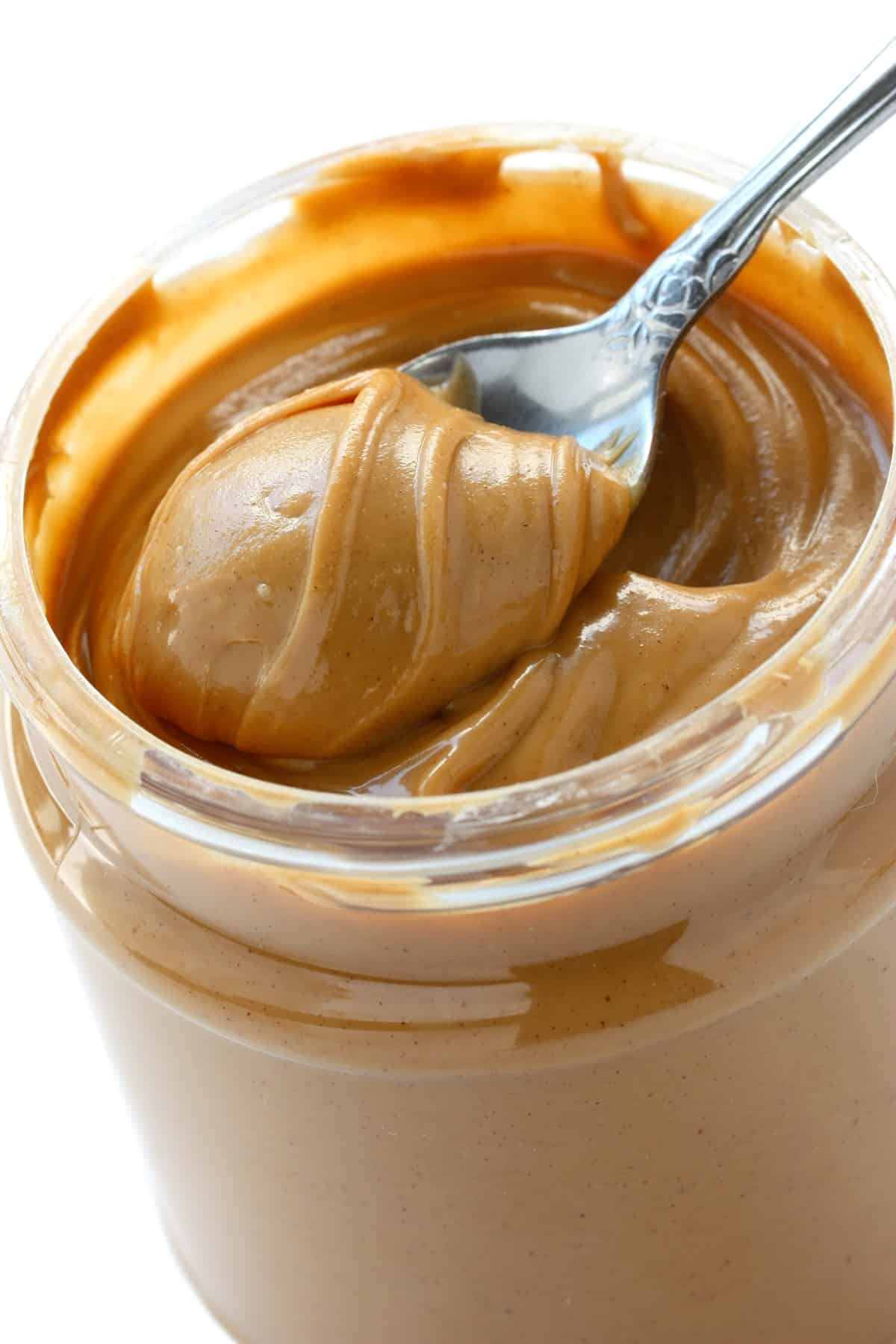 Add a few tablespoons of peanut butter to vanilla frosting to get a peanut butter buttercream, or to chocolate to get peanut butter and chocolate buttercream.
Spread onto a chocolate cake or onto chocolate cupcakes and it's to die for.
Add a few tablespoons of dry pudding mix or jello mix: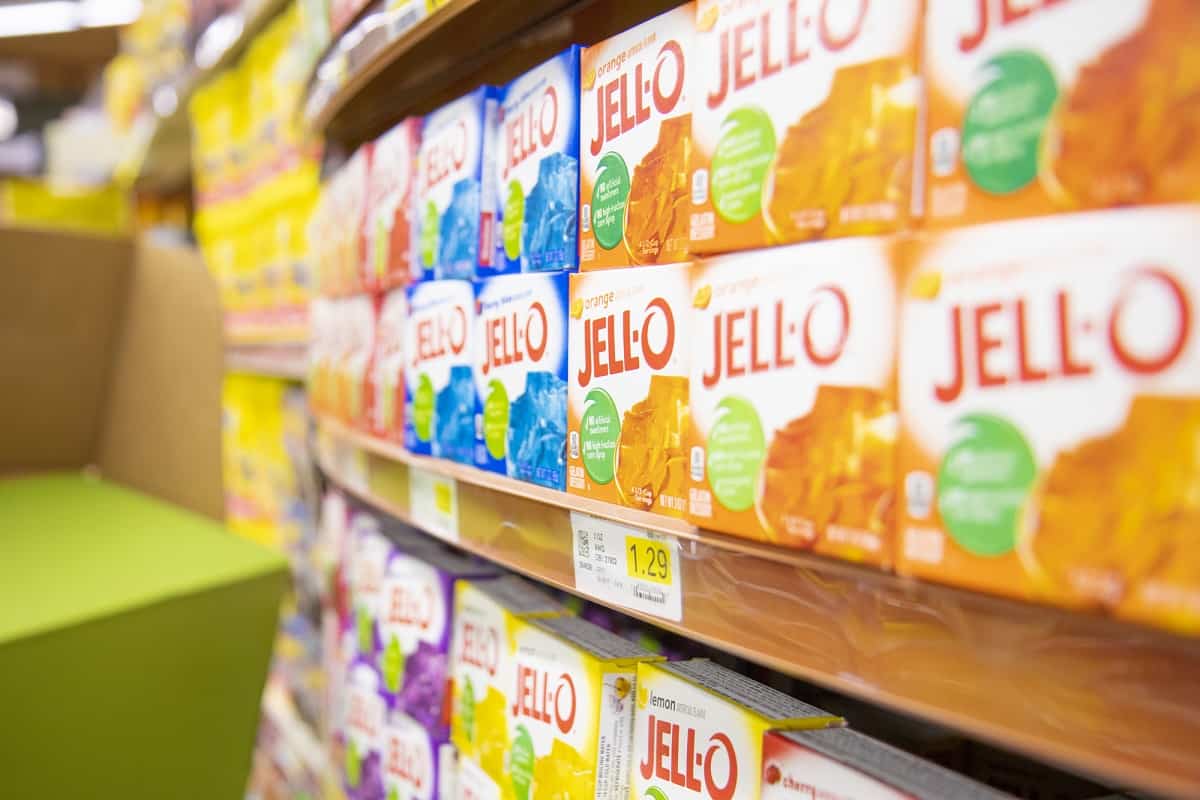 You can add a lot of flavor to store-bought frosting by just adding in a few tablespoons of dry pudding mix or jello mix.
You could add vanilla pudding mix to vanilla frosting, chocolate mix to chocolate frosting, or add strawberry, cherry or lime jello mix to vanilla or white frosting and get a completely unique icing.
The combinations are endless here. I'm really liking the idea of key lime cupcakes. You could add most of a packet of lime jello to a cake mix and bake as cupcakes, then add the rest of the jello mix to canned frosting, and voila, you've got yourself delicious key lime cupcakes.
Add flavored coffee creamer:
Many people forget about the array of coffee creamer flavors out there. It would be easy to turn a plain vanilla frosting into french vanilla frosting by just adding a bit of french vanilla coffee creamer.
You could even add mocha creamer, peppermint mocha creamer, or hazelnut creamer to chocolate frosting.
Be careful about adding too much though or it will thin the frosting. You can offset this by adding in a cup or so of confectioner's sugar to keep it a thicker consistency.
Use to top brownies: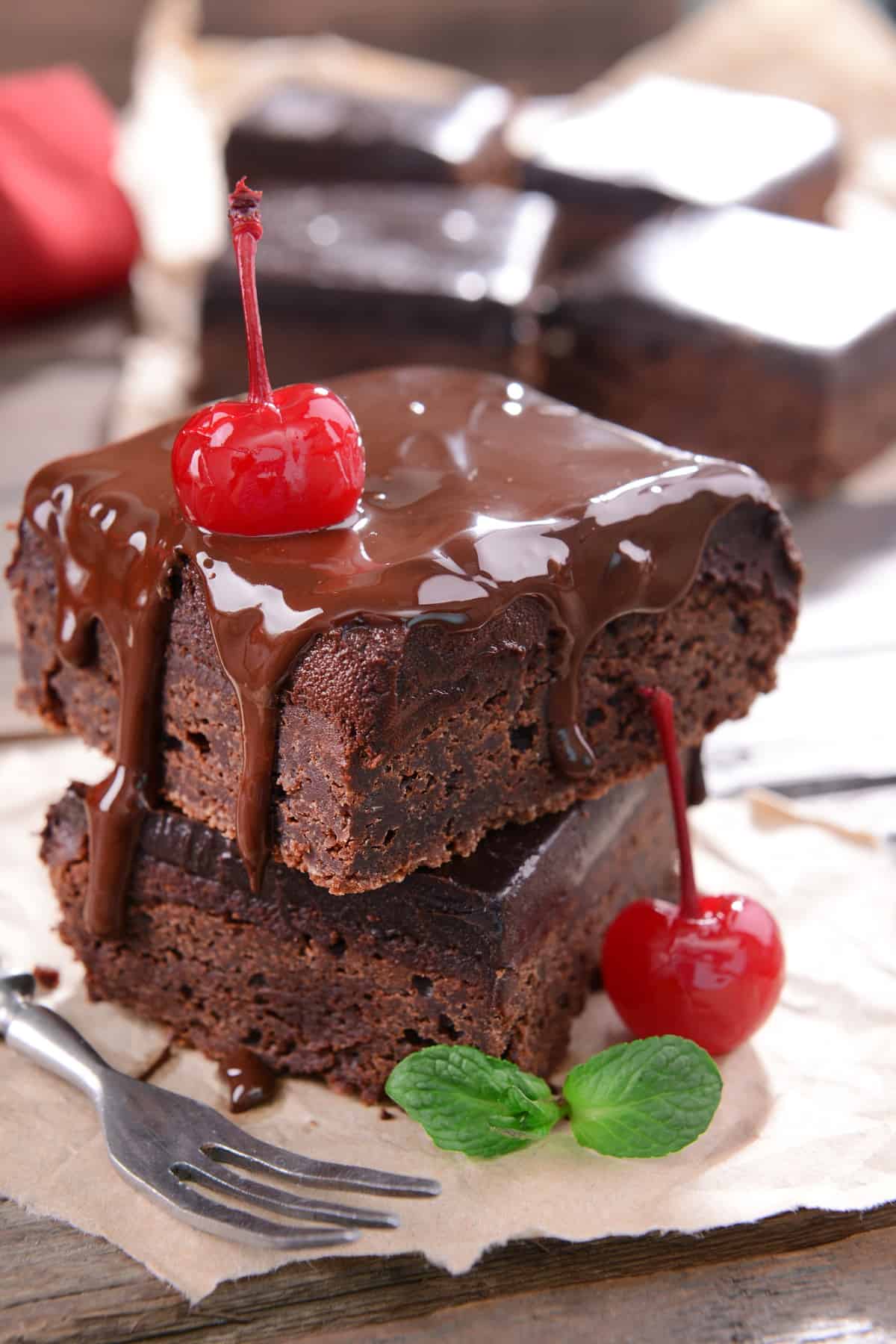 Do you like frosting on your brownies? Well, using a can of icing is the easy solution to that.
You can just spread chocolate frosting all over the top, but you could also warm up some canned cream cheese frosting and drizzle it over the brownies, then sprinkle with chocolate chips. So yummy!
Whip the frosting:
If you want really fluffy frosting, you can add it to a mixing bowl and then use either a handheld mixer or a stand mixer and whip it for at least a minute to fluff it up.
To make it even more of a whipped consistency though, you can add about a 1/2 cup of heavy cream (plus a tablespoon or two of powdered sugar if you have it) and whip until light and fluffy.
Make it into a glaze: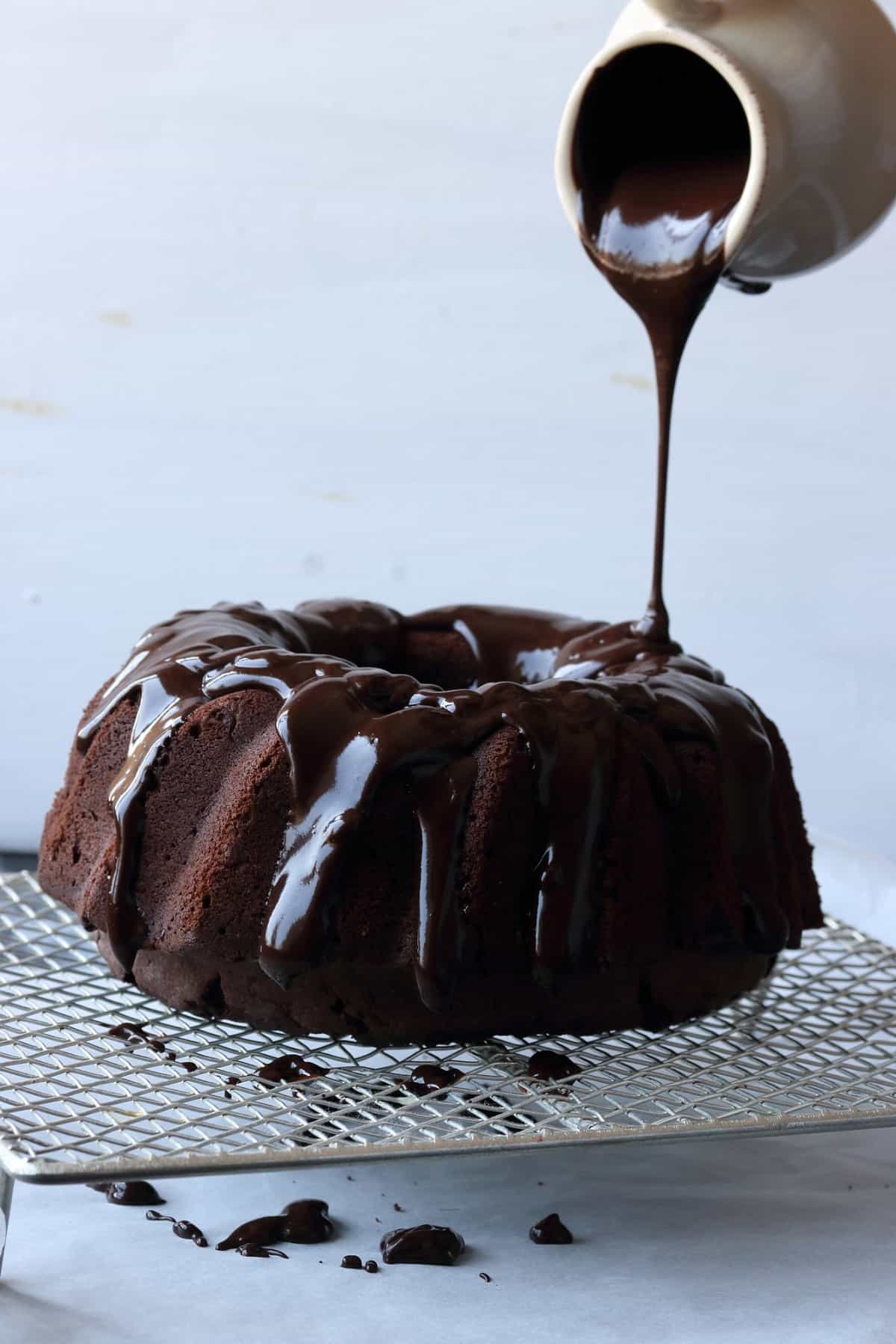 Need a quick glaze? This is the easiest way to get one. Just warm the frosting in the microwave (20 seconds or so) and pour over a cake layer or a bundt cake.
You can also use the glaze to drizzle on brownies, fruit, ice cream, or even cinnamon rolls.
Make it into an ice cream syrup: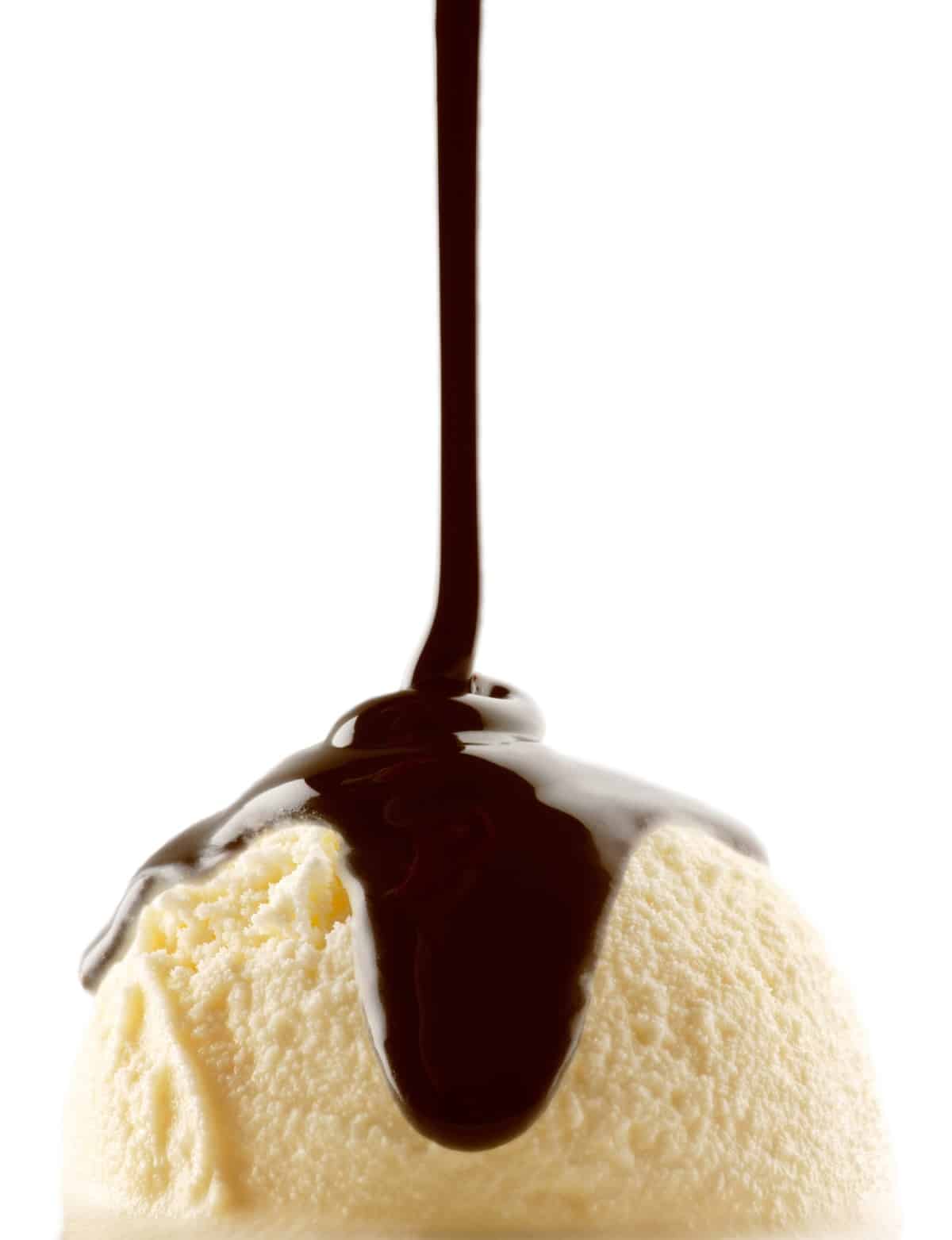 We touched on this a little in the tip above, but it's really amazing used as an ice cream syrup, especially the canned chocolate frosting.
Just warm the frosting in the microwave and pour over ice cream as a syrup. You can then go crazy and add a warm brownie and some chocolate chips. It's a diet buster, but so good.
Enhance the flavor with spices:
You can add all kinds of spices to change up the flavors very easily. Add cinnamon to vanilla frosting to make a snickerdoodle buttercream, or pumpkin spice to give it a hint of pumpkin flavor. You can even add cinnamon to chocolate frosting. It sounds like an odd combination but it's really very good.
Use it for other things besides just cake: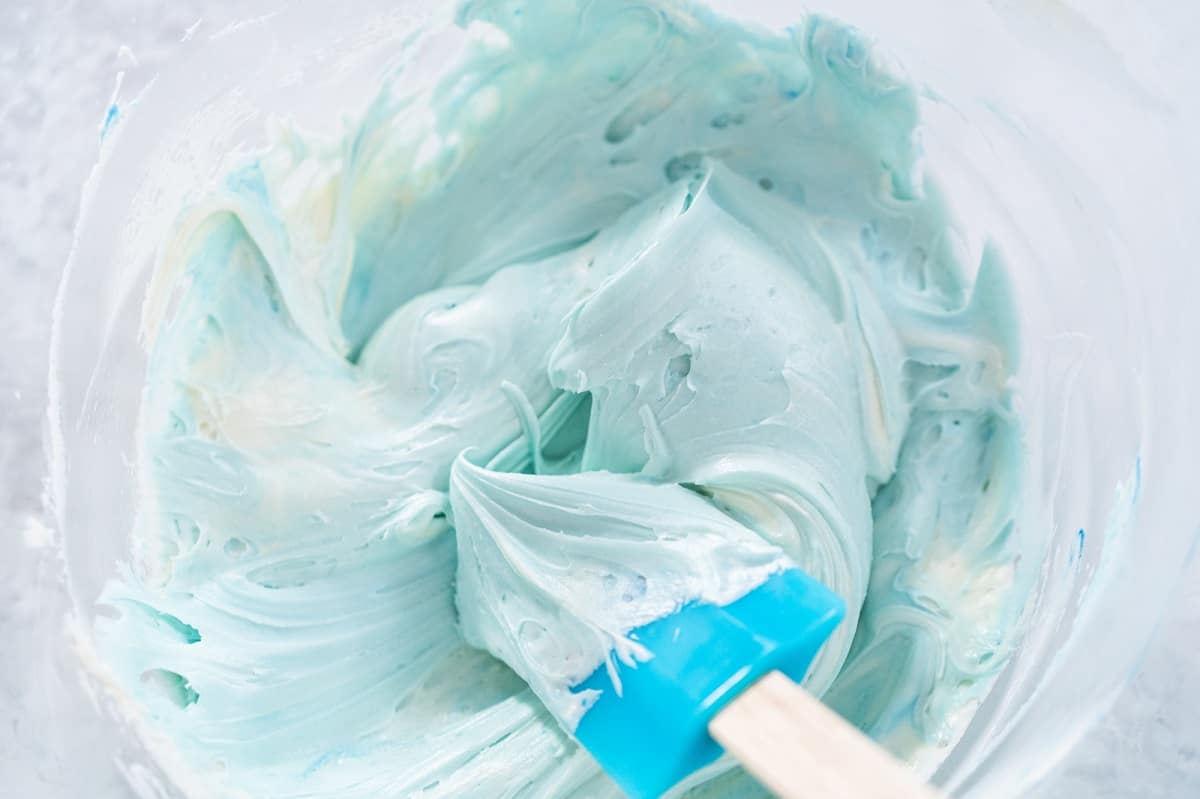 You can use canned frosting for so many different things and it doesn't just have to be for cake.
You can use it for things like:
Use as a fruit dip.
Spread it on cookies (this is my addiction).
Use as a glaze for donuts.
Add to cake crumbs to make cake pops.
Use to top cinnamon rolls.
Spread onto brownies.
Warm and drizzle onto ice cream.
Save it to use later: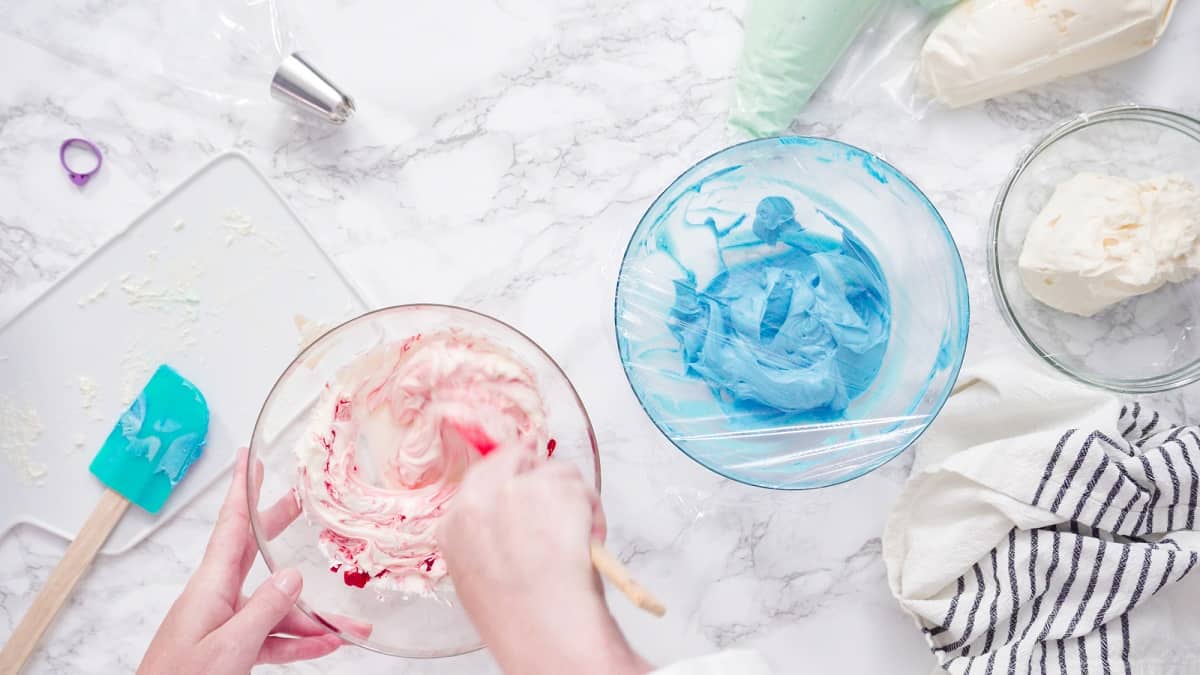 You can freeze frosting for later if you just have too much. It's really easy too.
Here's a link with a full tutorial on how to do that along with ideas on what to do with leftovers: Freezing Buttercream & What to do with Leftovers
Tips & FAQs:
How can I make store-bought icing taste better?
There are lots of ways to make canned frosting taste more like homemade. You can add extracts to it, crushed cookies and candy, add a cup of confectioner's sugar, mix in a stick of room temperature butter, add jam or fruit puree, add pudding mix or jello mix or even add cocoa powder.
Which canned frosting is the best?
You can use virtually any canned frosting that you like. I personally like Betty Crocker and Duncan Hines and use those the most.
How can you thin frosting to make a glaze or a drizzle?
You can either add a bit of cream or milk to the frosting and stir, or just heat the frosting in the microwave for about 20 seconds or so and stir.